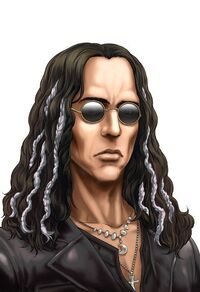 Slowhands Shigeru appears after you defeat Groovy Masaya and is the 2nd boss you face in Area 2. He says that they call him Slowhands Shigeru because he moves his hands so quickly that they don't appear to be moving at all.
He drives a SLATE GRAY Subaru Impreza WRX STI Version VI GC8
Related Characters
Ad blocker interference detected!
Wikia is a free-to-use site that makes money from advertising. We have a modified experience for viewers using ad blockers

Wikia is not accessible if you've made further modifications. Remove the custom ad blocker rule(s) and the page will load as expected.