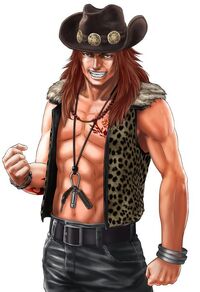 Kamikaze Toru is the leader of the Kamikaze Union and the first of The Four Kings that you face in the Story mode. Defeating Toru grants you access to the next Area of the Story. He becomes a valuable companion once he's defeated and teams up with your character to take down The Emperor.
His normal avatar is awarded upon defeating him.
He drives a Galaxy Blue Silica Subaru BRZ ZC6 in Area 1 and an Grand Prix White NSX-R NA2 in Area 6
Related Characters
Ad blocker interference detected!
Wikia is a free-to-use site that makes money from advertising. We have a modified experience for viewers using ad blockers

Wikia is not accessible if you've made further modifications. Remove the custom ad blocker rule(s) and the page will load as expected.