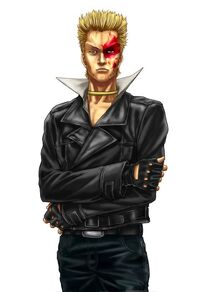 Jun The Angelic is the second boss of The Four Kings that you face in the Story and is the leader of the Heart Beats. He regards himself as a high class racer and believes that everyone who is second to him doesn't deserve to be treated well. After defeating him, you get access to the next Area and he helps your character later in the Story to take down The Emperor.
His normal avatar is awarded upon defeating him.
He drives a Super Bright Yellow Toyota Supra RZ JZA80
Related Characters
Ad blocker interference detected!
Wikia is a free-to-use site that makes money from advertising. We have a modified experience for viewers using ad blockers

Wikia is not accessible if you've made further modifications. Remove the custom ad blocker rule(s) and the page will load as expected.