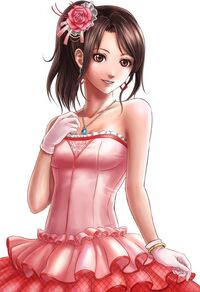 Izumi is the third boss of The Four Kings that you face in the Story. Defeating her grants you access to the next Area. It's revealed that the presumed "Emperor" (The Joker) was sending threatening letters to her group, so her gang despised The Emperor. After defeating her, she befriends Namiko and your character and later on in the Story helps your character to take down The Emperor.
Izumi's normal avatar is awarded upon defeating her.
She drives a Innocent Blue Mica Mazda RX-7 FD3S
Related Characters
Ad blocker interference detected!
Wikia is a free-to-use site that makes money from advertising. We have a modified experience for viewers using ad blockers

Wikia is not accessible if you've made further modifications. Remove the custom ad blocker rule(s) and the page will load as expected.