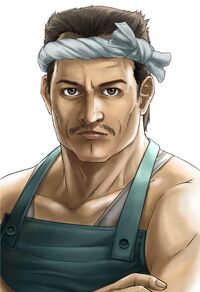 Gen The Spartan appears after you defeat Slowhands Shigeru and is the 3rd boss you face in Area 2. Gen is the father of Toko, who believes that he ran away from his family. After defeating Gen, he clears up the misconception about what happened.
He drives a DANDELION YELLOW Mitsubishi Lancer Evolution V CP9A
Related Characters
Ad blocker interference detected!
Wikia is a free-to-use site that makes money from advertising. We have a modified experience for viewers using ad blockers

Wikia is not accessible if you've made further modifications. Remove the custom ad blocker rule(s) and the page will load as expected.