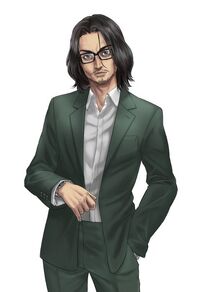 Dr. Soichi is the last boss of The Four Kings that you face in the story. Defeating him grants you access to the next Area. Dr. Soichi is Arata The Red's father and he was The Emperor's doctor. After defeating Dr. Soichi, it's discovered that The Emperor disappeared from the hospital after being in for a day, suffering from memory loss. Dr. Soichi offers to give Namiko as much information as possible about The Emperor and cooperates with Namiko and your character. He also helps you later in the Story to take down The Emperor.
His normal avatar is awarded upon defeating him.
He drives a Rally Red Mica Mitsubishi Lancer Evolution X CZ4A
Related Characters
Ad blocker interference detected!
Wikia is a free-to-use site that makes money from advertising. We have a modified experience for viewers using ad blockers

Wikia is not accessible if you've made further modifications. Remove the custom ad blocker rule(s) and the page will load as expected.