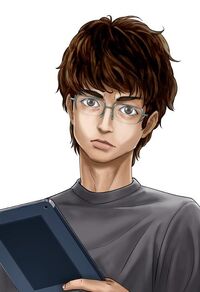 Carsick Kazuhito appears after you defeat Tadahiko The Playboy and is the 3rd boss you face in Area 4. He coordinates the residents of the hospital and tends to be nauseous after racing, watching racing or even thinking about it.
He drives a Graphite Gray Metallic With Two Tone Flame Decal Subaru Legacy B4 BM9
Related Characters
Ad blocker interference detected!
Wikia is a free-to-use site that makes money from advertising. We have a modified experience for viewers using ad blockers

Wikia is not accessible if you've made further modifications. Remove the custom ad blocker rule(s) and the page will load as expected.