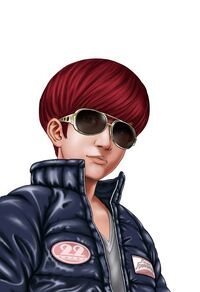 Arata The Red appears after you defeat Carsick Kazuhito and is the 4th boss you face in Area 4. He is the son of Dr. Soichi and Arata always talks with emoticons in his dialogue. It's later discovered that after The Emperor helped out Arata, The Joker hospitalized him for his loss against The Emperor.
He drives a Championship White With Purple Decal Flame Honda Integra Type-R DC5
Related Characters
Ad blocker interference detected!
Wikia is a free-to-use site that makes money from advertising. We have a modified experience for viewers using ad blockers

Wikia is not accessible if you've made further modifications. Remove the custom ad blocker rule(s) and the page will load as expected.